Dakine Hammerhead Bar,Pad , Knife Combo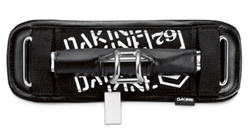 Complete Dakine Hammer Head Kite Bar, Bar Pad and Hook Knife.
Why not get it all at once and save a few bucks!
Ready to add to your Dakine Harness with no hassle.

Generally: XS,S Harnesses use the 6" Bar
M,L use the 10" Bar
XL,XXL use the 12" Bar.