True Ames Blade Weed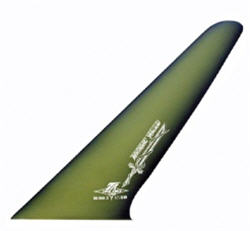 For 2012 True Ames have Combined the 12.5 and 13.5 inch Blade Weeds into a New 13.0" Blade Weed.

The BEST choice for an all around weed fin! This fin will shed weeds in all but the most severe weed conditions. This design has a constant rake at 45 degrees. The Power and Tuttle base fins are set forward to approximate the center of area of more traditional upright fins. This forward set is also important so that the tip of the fin does not extend beyond the tail of the board.