DEMO/USED KITE GEAR
We have a revolving selection of Used Kiteboarding Gear available at the Shop. We do our best to examine the used kite gear to make sure the items are accurately described. Before you purchase any used kiteboard gear from us, please feel free to call if you have any questions about the condition of anything you see.
We check all kites for leaks in the bladders and leave them inflated to make sure they are holding air. Nothing is worse than getting a piece of used kiteboarding gear only to find it is not what you expected! We won't let that happen!
WORKING ON GETTING PICTURES FOR USED KITE- SOMETHING YOU WANT TO SEE SOONER LET ME KNOW!!!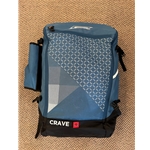 Used Ocean Rodeo Crave 9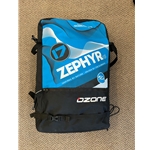 Used Zephyr V4 17M